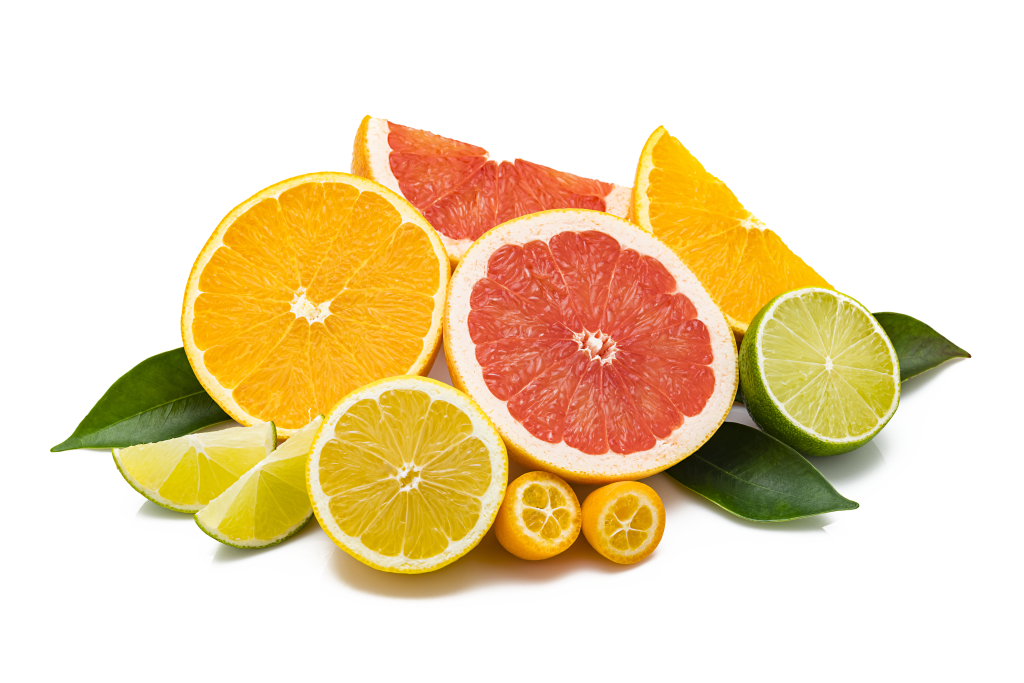 Written by MacuHealth
Reviewed by Jim Stringham, Ph.D.
Everyone from your doctor to talk show hosts has told you the importance of good nutrition as it relates to your heart and waistline. But chances are you're unaware of how the right foods can contribute to good eye health and visual performance. Certain fruits and vegetables have ingredients that can reduce your risk for certain eye diseases, including cataracts and age-related macular degeneration (AMD), and enhance contrast sensitivity and vision in glare.
If you're looking to manage the symptoms of early AMD or simply want to boost your visual performance, consider including these foods in your diet.  
Studies show that the vitamin C in bell peppers can improve blood flow through the tiny vessels in your eyes and lower your risk of developing cataracts, according to WebMD. The brighter the color, the better, but try to eat them raw. Heat breaks down vitamin C.
Almonds and sunflower seeds
Vitamin E is one of the key nutrients in AREDS2 supplements. It has been shown in peer-reviewed studies to slow down the symptoms of AMD and reduce the risk of developing cataracts. One ounce of sunflower seeds or almonds has half the daily recommended amount of this powerful nutrient, according to WebMD. 
Dark green leafy vegetables
Remember when your parents told you to eat your greens? There was a reason for that: they have the carotenoids lutein and zeaxanthin, which are proven to rebuild the macular pigment and lower your risk of AMD. Next time you're at the grocery store, stock up on kale, spinach, and collard greens to give your eye health a boost.
Seafood such as salmon, tuna, and trout are rich in the omega-3 fatty acids DHA and EPA. Not only do these oils boost your brain and heart health, but they also help decrease dry eye symptoms.
Orange-colored fruits and vegetables
They say carrots can help boost your eyesight. These and other orange-colored vegetables are rich in the carotenoid beta-carotene, which the body converts into vitamin A, a key player in preserving visual function. It's also been shown to prevent blindness and maintain the health of the cornea (the clear front of the eye). Sweet potatoes, carrots, pumpkin, cantaloupe, mangos and apricots are also high in this essential nutrient.
Are you looking for a vegetarian option for your daily zinc intake? Beans and other legumes can help your eye health as they are rich in this essential mineral. Chickpeas will give you what you need, but black-eyed peas, kidney beans, lentils and even a can of baked beans will do the job.
Eggs are good for eye health
If you're looking for a meal that will supercharge you and your vision in the morning, cook up some eggs. The carotenoids lutein and zeaxanthin are in the yolk, which is perfect for your eye health as these ingredients increase your macular pigment, which is vital for protecting your central vision and preventing AMD.
And speaking of lutein and zeaxanthin, they can also be found in squash. Summer squash also has vitamin C and zinc, vital antioxidants for maintaining eye health. There are also omega-3 fatty acids in winter squash, which can help naturally reduce dry eye symptoms.
Broccoli and Brussels Sprouts
If you're looking to protect your eyes from the free radicals that can damage your vision, you can't go wrong with these two veggies. They have the carotenoids you need to protect the retina.
We need the carotenoids Lutein, Meso-Zeaxanthin and Zeaxanthin for optimal visual and cognitive health and performance. Thankfully, supplementation can help us reach the levels we need to realize all the benefits.  Eye vitamins such as MacuHealth and MacuHealth Plus+ are specifically formulated with these ingredients to enrich and restore macular pigment to optimum levels.