MACUHEALTH is proud to introduce its Scientific Advisory Board, a group composed of brilliant Ophthalmologists, Optometrists and Scientists at the top of their professions.  Ask the board a question!
The Scientists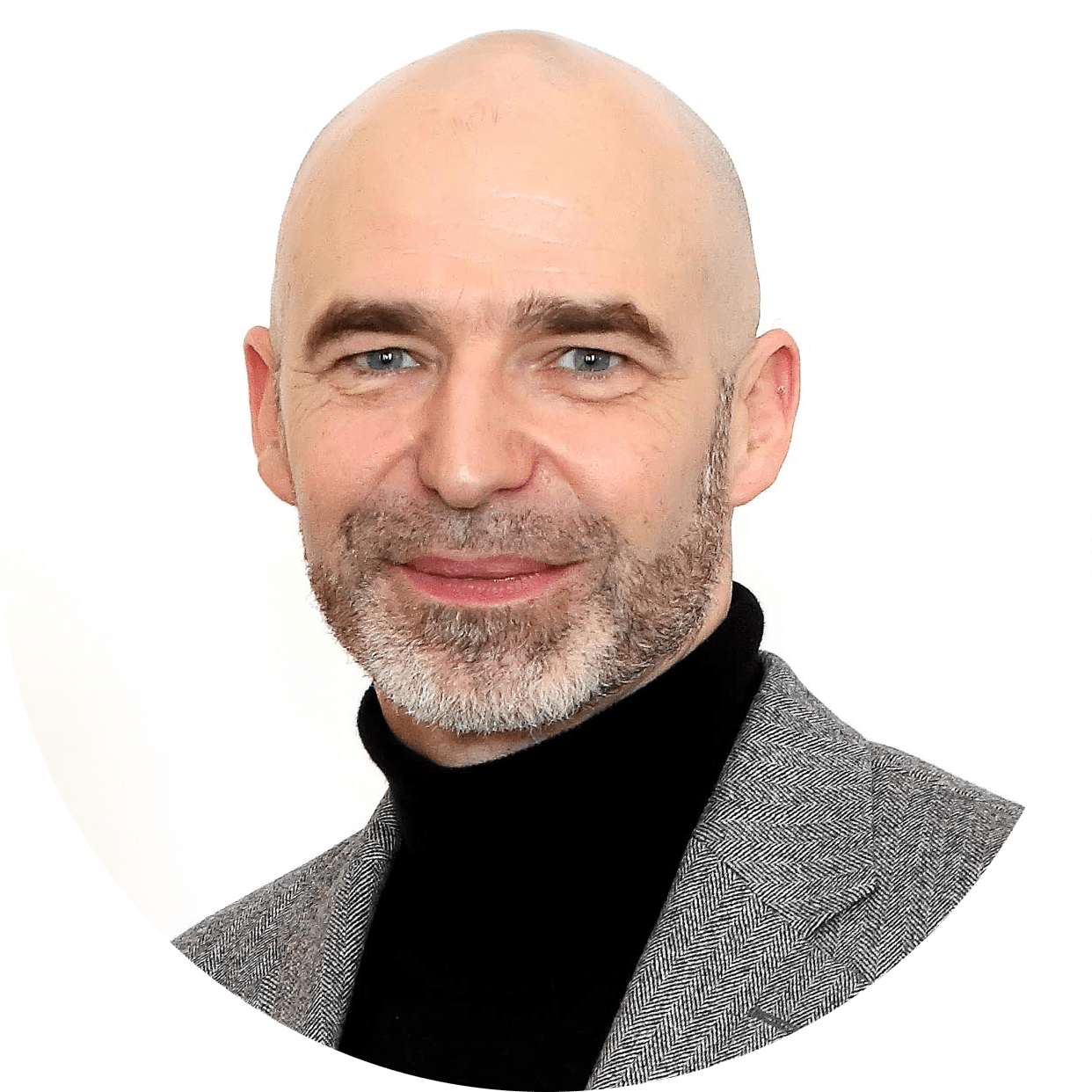 Professor Stephen Beatty
Professor Beatty is Honorary Lecturer in the School of Health Sciences, Waterford Institute of Technology. Professor Beatty graduated from the Royal College of Surgeons in Ireland in 1990, and trained as an ophthalmic surgeon in Dublin, Manchester, Birmingham, London and Geneva. He was a Consultant Ophthalmic Surgeon with a special interest in retinal disease from 2001 to 2015, when he made the transition into full-time research; Professor Beatty has over 150 peer-reviewed publications.
"The use of MacuHealth to improve vision in normal, healthy people is the most important advance in eye science since the invention of spectacles."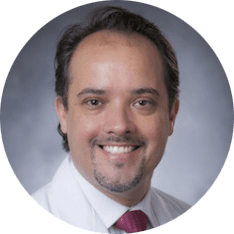 Felipe Medeiros, MD, PhD
Dr. Mediros joined Duke Ophthalmology as Professor in August 2017.  Prior to joining Duke, he was a full professor of ophthalmology the UCSD School of Medicine where he held the Ben and Wanda Hildyard Endowed Chair for Diseases of the Eye. He also served as medical director of the Hamilton Glaucoma Center, University of California San Diego and director of the Visual Performance Laboratory at UCSD.
Dr. Medeiros's research focuses on the development of innovative methods to diagnose and detect glaucoma progression as well as on the assessment and prevention of functional impairment in the disease, the leading cause of blindness in the world. In his research, Dr. Medeiros evaluates the impact of eye diseases on activities of daily living, using innovative techniques such as virtual reality. His laboratory was the first to use virtual reality to predict a clinically relevant functional outcome in medicine. He has also concentrated on developing innovative brain-computer interfaces for objective and portable assessment of visual function in several diseases. His research has been funded by numerous federal and private grants. He is the principal investigator on a National Institutes of Health (NIH) R01 to evaluate functional impairment in glaucoma and on an NIH R21 for development of a new method for assessing functional loss in glaucoma. His research has been published in over 300 peer-reviewed publications including major ophthalmology journals, 40 book chapters and five books on the evaluation of the optic nerve, visual field, intraocular pressure, diagnosis and progression of glaucoma. His work has received over 11,000 citations with an h-index of 60, one of the highest in the field of Ophthalmology.
He received his M.D. from the University of Sao Paulo School of Medicine (1997), Ophthalmology Residency at University of Sao Paulo School of Medicine, (2001)
Two-year Glaucoma Fellowship at the Hamilton Glaucoma Center, University of California San Diego (UCSD), 2004 PhD in Vision Science University of Sao Paulo, Brazil, 2005.
---
---
The Optometrists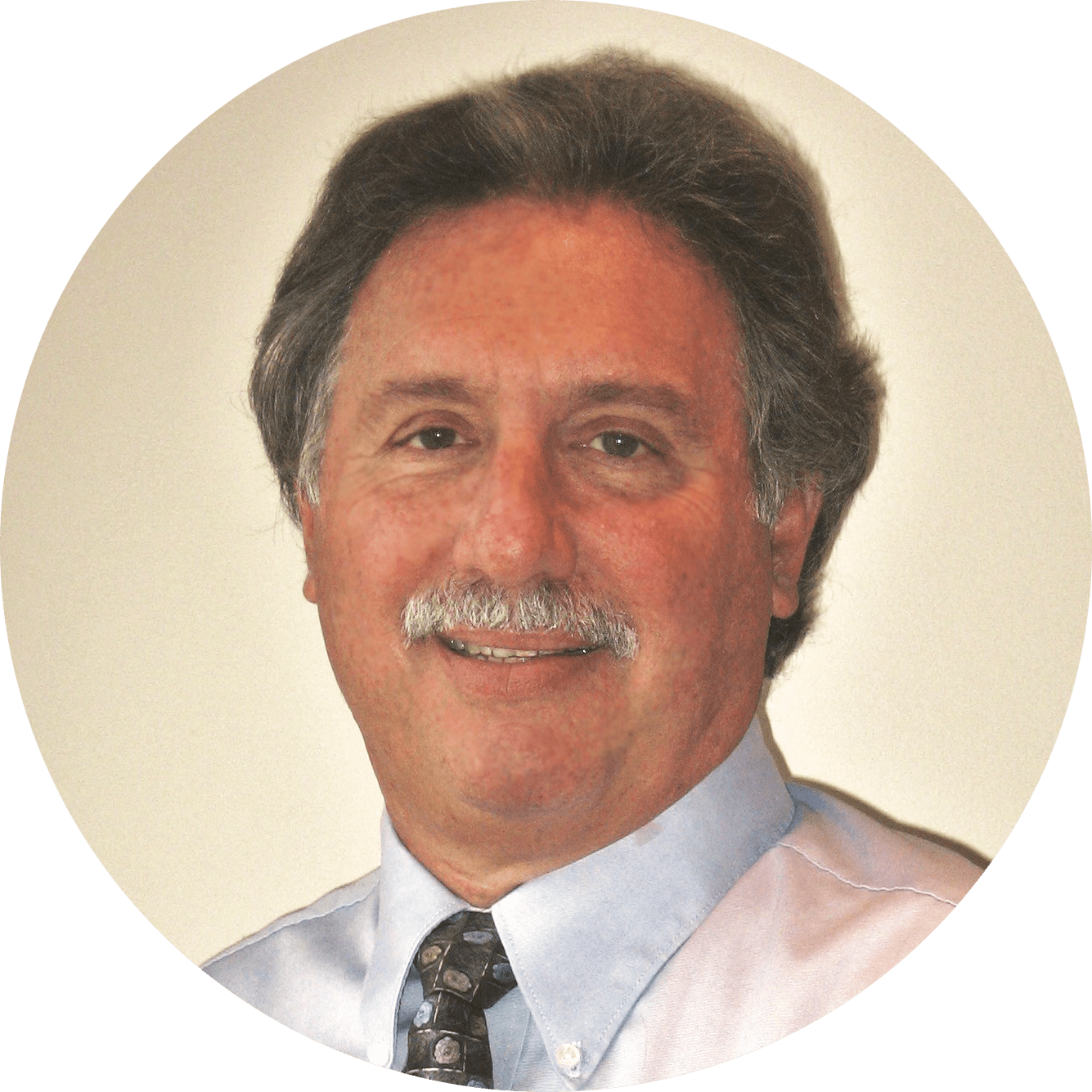 Harvey P. Hanlen, O.D., F.A.A.O.
Dr. Hanlen had been in private Optometric practice for 39 years. He did his undergraduate work at the University of Maryland and received his Doctor of Optometry degree from the Pennsylvania College of Optometry in 1974. He was the President of the Mid-Counties Optometric Society in 1978, served as the President of the Pennsylvania Optometric Association in 1982 and served as the 78th President of the American Optometric Association, completing his term in June, 2000. He served on the Board of Trustees of the Pennsylvania College of Optometry, now Salus University in Philadelphia, PA for 6 years.
Dr. Hanlen has been the recipient of many awards as well including P.O.A. Optometrist of the Year in 1987, the P.C.O. Alumnus of the Year in 1987 and received an Honorary Doctorate of Human Letters from the Pennsylvania College of Optometry in May, 2000 and the H. Ward Ewalt, Jr. OD Meritorous Service Award from the POA in 2013 which is its' highest honor.
Dr. Hanlen had retired and then opened a new practice in 2010 with all state of the art instrumentation. He has developed an AMD Center of Excellence in caring for Macular Degeneration patients who have the disease or may be "at risk.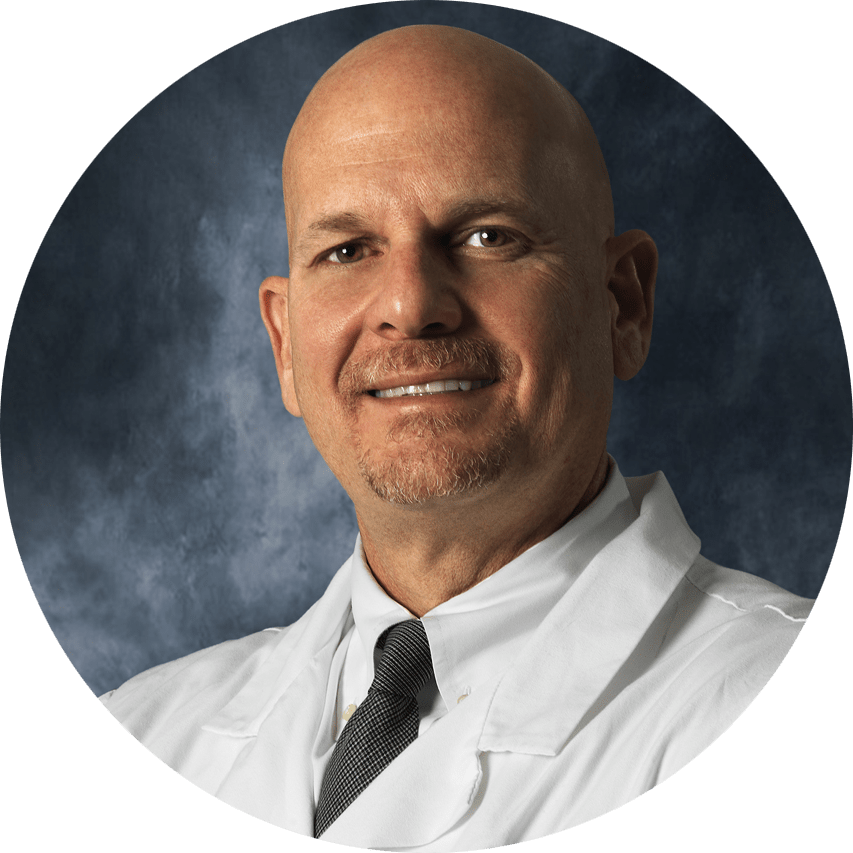 Kerry Gelb, O.D.
Kerry Gelb is a graduate of the SUNY College of Optometry. Upon graduation he received his Doctorate at the Illinois College of Optometry and garnered his Residency at the St. Albans Extended Care Center where he focused on the diagnosis and treatment of ocular disease. He also held a staff position as Assistant Clinical Professor at the SUNY College of Optometry.
Dr. Gelb is in private practice in New York and New Jersey, where he is a sublease holder at five LensCrafters locations, and is also the current President and a Board Member of ALLDocs, the Association of Lenscrafters Leasholding Doctors. Kerry is also a member of the American Optometric Association and the New Jersey Optometric Society.
While active on the lecture circuit, Kerry speaks on topics ranging from the diagnosis and treatment of external eye disease, corneal refractive therapy, and clinical ophthalmic procedures, to contact lenses, nutrition related to ocular disease, diabetes, macular degeneration, and glaucoma. He is a Clinical Investigator for Abbott Medical Optics and for the Ciba Vision Contact Lens Ev4-04 Trial, and has been published in the Academy of Optometry and Optometry Times.
Dr. Gelb has also volunteered in the "OneSight" program, helping to restore and preserve vision for people in need internationally. He enjoys exercising, traveling, playing softball, and currently resides in Scotch Plains, New Jersey where he lives with his wife and children.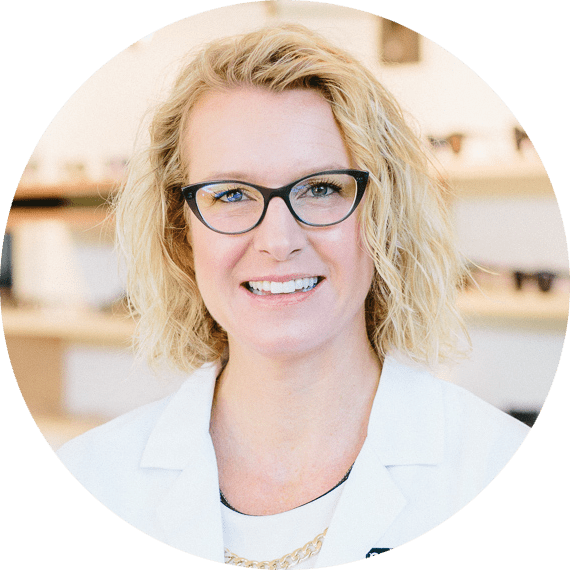 Kim Walters, O.D.
Dr. Walters founded Optix Eye Care in Weaverville, NC in 1998 and specializes in primary eye care for children and adults of all ages. Licensed by the North Carolina State Board of Optometry, she has a passion for prevention and early diagnosis, as well as for independent optometry. She has extensive experience with identification and management of ocular diseases, contact lens fitting, low vision services, and the application of lenses for visual abnormalities.
Dr. Kim Walters attended Eastern Kentucky University, where she received her Bachelor of Arts degree Cum Laude. She had a full-ride volleyball scholarship and was awarded an Academic All-American. She earned her Doctor of Optometry degree from the University of Alabama at Birmingham School of Optometry. Dr. Walters served two externships, one with Carolina Ophthalmology and one at Aldridge Eye Institute. She also practiced one day a week at Mission Hospital's Low Vision Center for seven years.
Dr. Walters is a member of the American Optometric Association. She is a member of the North Carolina State Optometric Society and the Mountain Optometric Society. She also serves as an Advisory Board Member for Mission Hospital's Low Vision Center. She served as a board member for several years for the Banzai Consortium. She is a member of the Magellan Optometric Group and has been a member of IDOC (Independent Doctors of Optometric Care) for many years.
Dr. Walters spent part of her youth in Napa, CA and in the mountains of New Mexico. She has always felt at home in the mountains, and that is what attracted her to Weaverville. She is blessed with two little girls. She enjoys sports, outdoor activities, running a practice and being a mom.
---
---
The Ophthalmologists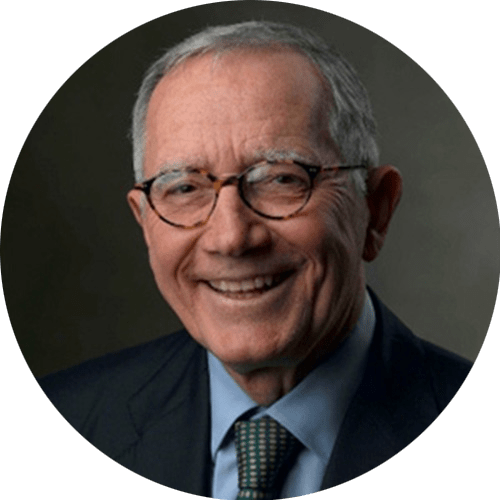 Lawrence A. Yannuzzi, M.D.
Lawrence A. Yannuzzi is a professor of ophthalmology at Columbia University Medical School, and founder and director of The LuEsther T. Mertz Retinal Research Center and The Macula Foundation, Inc. He has made numerous, original, innovative and lasting contributions in imaging, drug development and diagnostic as well as therapeutic modalities for macular diseases. Through his research he has discovered new macular diseases and new manifestations of known disorders such as "wet" age-related macular degeneration.
Dr. Yannuzzi has also published more than 600 scientific papers and 14 books to gain the respect and admiration of the ophthalmic community. His most recent books are The Retinal Atlas which has evolved into a standard teaching module in seven languages and last year an edited volume on Pathologic Myopia, a leading cause of severe vision loss worldwide. He is also well recognized as a devoted and excellent educator, having trained more than 150 national and international retinal fellows.
The recipient of numerous prestigious awards, Dr. Yannuzzi received an Honorary Doctorate from Ancona, a distinguished Alumnus Award by Boston University, The Hermann Wacker Award of the Club Jules Gonin, The Retinal Research Award and the Gass Medal of the Retina and the Macula Societies, the Pisart Award, the Grand Ufficiale Della Stella Della Solidarieta Italiano from the president of the Italian Republic, and a Lifetime Achievement Award by the American Academy of Ophthalmology. A more recent award was the Charles Schepens Medal of the American Academy of Ophthalmology, and this year (2016) he was honored by the Association for Research in Vision and Optics (ARVO) with its coveted Mildred Weisenfeld award. He is also the recipient of the Crystal Apple Award from the American Society of Retina Specialists, The French Ophthalmology Society Federation Award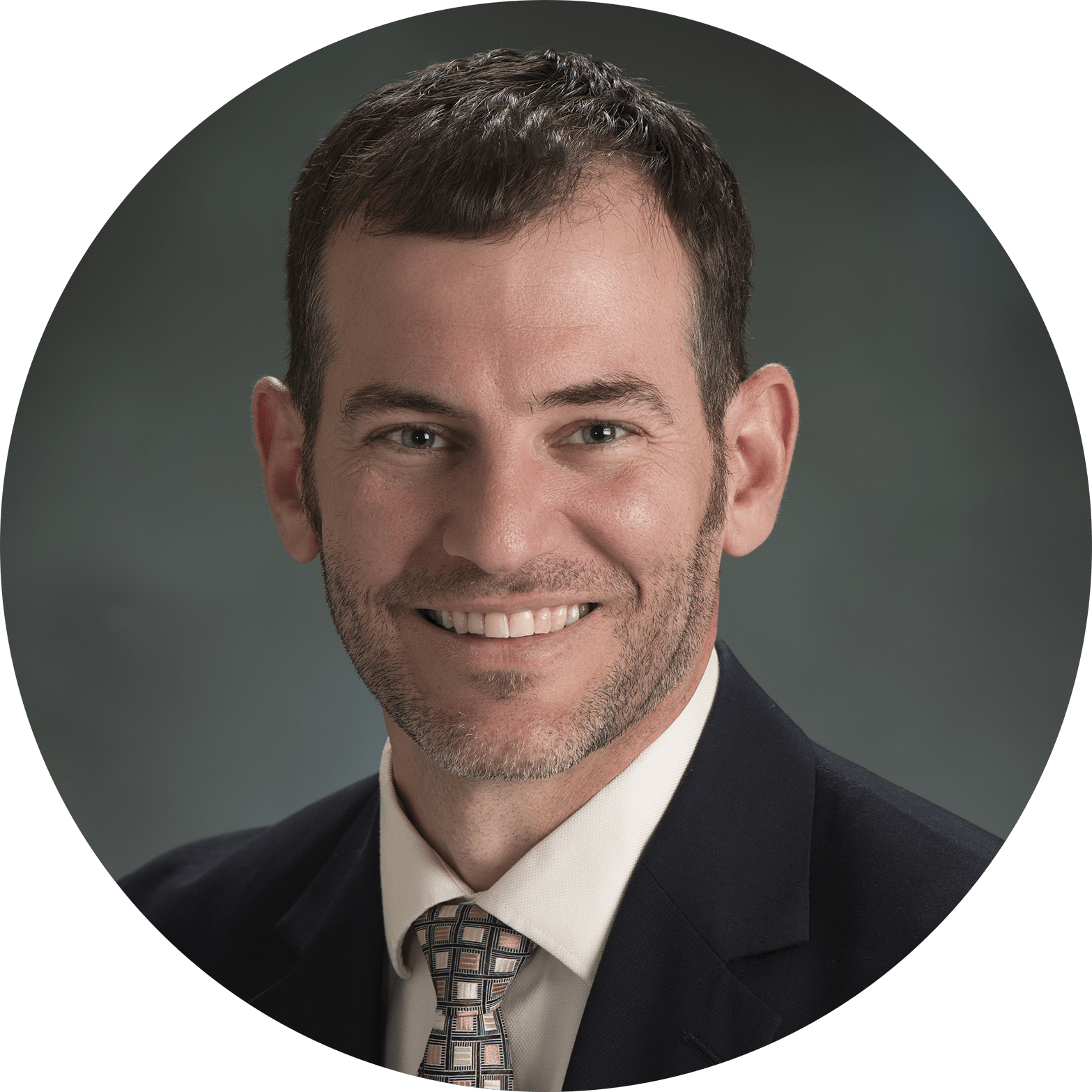 Lloyd B. Williams, M.D., Ph.D
Dr. Williams has degrees in Materials Science and Engineering Purdue University and University of Arizona and a Master's degree in Physiology and Biophysics from Indiana University. He then completed his MD at Tufts University School of Medicine in Boston where he attended under a Ruth L. Kirschstein National Research Service Award. Dr. Williams also completed a PhD in Neuroscience. His internship was at the University of Utah and residency at the Moran Eye Center. Following residency, he completed his Cornea and Refractive Surgery Fellowship at Johns Hopkins. Dr. Williams has won over 20 awards or fellowships including the President's Award for Citizenship and Public Service from Tufts University and 1st place presentation at the American Society of Cataract and Refractive Surgery in 2012. He is also featured in the movie "Duk County: Peace is in Sight in the New South Sudan," which won the Norman Vaughan Indomitable Spirit Award and the Moving Mountains Prize at the 35th annual Mountainfilm Festival in Telluride in 2013. In addition to Sudan, Dr. Williams has been volunteering Zambia for over a decade and is president and founder of the non profit corporation HelpMercy International, Inc. He works internationally to cure blindness in Africa. Dr. Williams published over 25 medical articles and is the co-discoverer of ROSAH Syndrome. Dr. Williams currently resides in Murray with his wonderful wife of 14 years and 3 children. He enjoys rock climbing and cycling.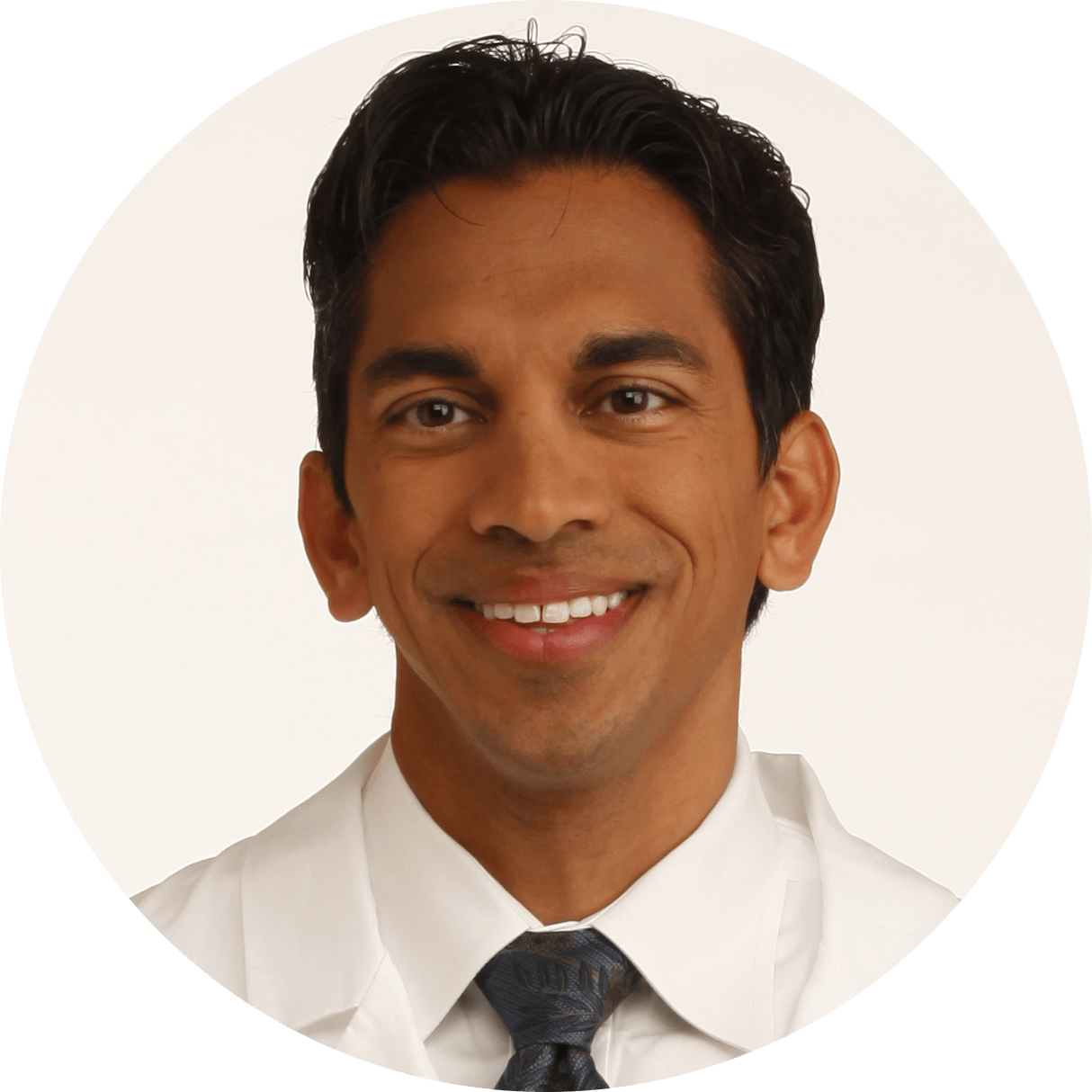 Mihir "Max" Parikh, M.D.
Being the San Diego and Los Angeles Charger's Team Ophthalmologist since 2003 and the founding partner of the Advanced Ophthalmology Institute in 1999, Dr. Parikh knows the value of precision and the importance of outcomes in vision enhancing surgery.  Having undergone the LASIK surgery himself in the year 2000, he uniquely understands the perspectives of both the patient and the surgeon.
Dual fellowship trained in refractive surgery/anterior segment surgery and Board-certified since the start of the century, Dr. Parikh has now performed over 25,000 refractive procedures.  His impressive patient list includes his immediate family, fellow eye doctors and numerous NFL players and coaches.  He specializes in LASIK, PRK, Corneal Inlays, Crosslinking, ICLs and Cataract surgery with the use of lasers and high technology lens implants.  He was one of the earliest surgeons to use the excimer laser and the femtosecond laser for lasik and cataract procedures.  He was the first surgeon in San Diego to implant the Symfony lens and the Raindrop Inlay.  Even today, there is only a small subset of eye surgeons who specialize in the niche of achieving targeted outcomes using multiple platforms and technologies.
Before dedicating his career to the field of medicine, ophthalmology and the super sub-specialty of refractive surgery, Dr. Parikh was involved in extensive laboratory research in molecular biology and biochemistry at the University of California, Irvine and in clinical research at the University of California, San Diego Burn Center.  He still remains active in FDA clinical trials with medical devices and pharmaceutical products.  He often reminds patients that although making glasses disappear may seem like magic, it is all based on solid science and evidence based medicine.
An award winning surgeon, Dr. Parikh was honored with the Laurence Mehlman Prize and the University of California Regents Scholar Award.  He attended the University of Michigan Medical School and completed his ophthalmology training at the New York Eye and Ear Infirmary of Mount Sinai.  His fellowship presentation on "The effects of intrastromal corneal ring implantation (INTACS) on nerve fiber layer thickness" was awarded Best Paper of Session at the national 2000 ASCRS conference in Boston, Massachusetts.  More recently, his medical peers have voted him as "San Diego's Top Doc" in 2011, 2012, 2013, 2014 and 2015.
In his spare time, Dr. Parikh teaches ophthalmology and the concepts of refractive surgery to optometrists and ophthalmologists locally and at a national level.  He has been published and quoted in many medical journals and newspapers.  He is a consultant for several medical and health care companies.  He was elected President of the San Diego County Medical Society and he is an active board member on the San Diego Food Bank.   However, he most cherishes the time he spends with his family and living in the outdoor San Diego lifestyle—while wearing his non-prescription sunglasses, of course!